Be with Ani at one of her events!
Harvesting: A Dance of the Letters Writing Circle for Women over 60
Starts February, 2018. This group meets monthly for ten months. FULL
Dance of the Letters Writing Center, Hatfield, MA

Another monthly Harvesting Writing Circle may be forming in 2018.  Contact Ani for more info and to be on the list for the new group.
Creative self-expression holds a key to living with vitality, purpose, and joy in full bloom. Members of a HARVESTING Writing Circle gather together to explore and share the harvest of their lives. These writing circles welcome women new to writing; those who may have been journaling or writing regularly through other avenues for decades; and those who loved writing when younger, but left it behind. All are drawn to discovering what's inside to express and fulfill—a desire that ripens with age.
All forms of writing are welcome—fiction, poetry, creative non-fiction, as well as what Ani's teenage writers have dubbed rants: writing into any topic at all, in any style.
Just wanted to thank you for a lovely evening at our book club. I so enjoyed listening to you talk about the process of creating The Tremble of Love. It is not often that I think about the research, thought, and endless editing that authors go through to produce a final product. I loved learning in your book about the history and the legend of the Baal Shem Tov.
I found your writing engrossing and beautiful. The book did really make me think hard about what is truly important in my life and in life in general. Your enthusiasm and energy at our gathering made me want to go back and reread parts of the book and think more about the major themes.
With admiration and love,
– Bina Addes
During 2017 and 2018, Ani will be traveling in the US and abroad on a book tour with her new novel, The Tremble of Love: A Novel of the Baal Shem Tov. See where Ani will be traveling.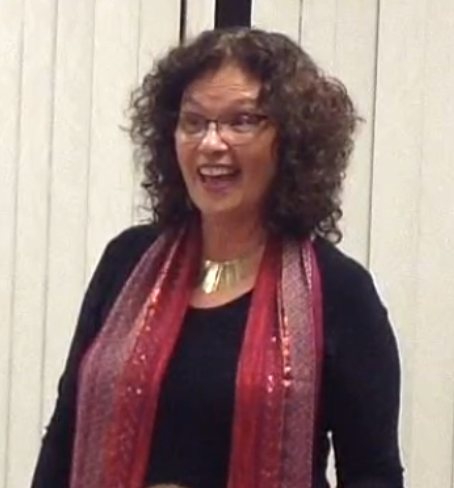 In the Presence of Love:
Boston Area Book Reading and Discussion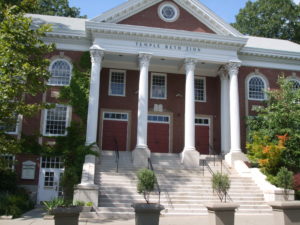 Sunday morning, December 3, 2017
10:30 AM-12 PM
Temple Beth Zion
1566 Beacon Street
Brookline, MA 02446
Free and Open to the Public.
A not-to-be-missed experience of immersion in the loving presence that infuses The Tremble of Love: A Novel of the Baal Shem Tov. The reading and discussion will be followed by Ani signing books, a special opportunity to purchase a personally signed copy of The Tremble of Love as a unique holiday gift.
About Temple Beth Zion (TBZ):
TBZ inspires spiritual searching, lifts the soul, challenges the mind, and requires social responsibility and action—a community of serious seekers who pray joyfully, wrestle with tradition, pursue justice and carry out deeds of loving-kindness.

Indie Author Day: Reading and Book Signing
Saturday, October 14, 2017
2 PM-3:30 PM

Forbes Library
20 West Street
Northampton, MA 01060
Ani will be the first of the featured Indie authors to read in celebration of Indie Author Day, a national event.  So, please plan to arrive a little before 2.   
Book signing will follow the readings.
A Reading Co-hosted by Yiddish Book Center and Odyssey Bookshop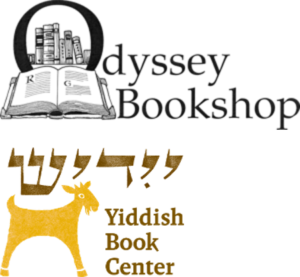 March 9, 2017 – 7 PM
Odyssey Bookshop
9 College Street
South Hadley, MA 01075

The Tremble of Love: Book Reading (Facebook Event Page)

Ani's first official reading of The Tremble of Love: A Novel of the Baal Shem Tov!.
The Odyssey is located at 9 College Street on the Village Commons in South Hadley Massachusetts, across from Mount Holyoke College on Rt. 116.
Book Club Discussion of The Tremble of Love
April 24, 2017. 
Amherst, MA.
*For members of the book club only.
Women's Rosh Chodesh [New Moon] Group
New Moon, April 26, 2017. 
Brookline MA
*For members of the Rosh Chodesh group only.
Pioneer Valley Reading and Celebration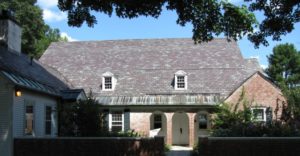 February 26, 2017 – 2PM
Munson Memorial Library
1046 South East Street
Amherst, MA 01002

Book Celebration (Facebook Event Page)
All are warmly welcome to celebrate the birth of The Tremble of Love in Ani's "backyard,"the beautiful Pioneer Valley of Western Massachusetts. Ani (and others) will read selections from the novel. We will rejoice with live Klezmer music (thank you, Amy Rose and Klezamir!), along with delicious refreshments and great company.
Hardcover and paperback editions of The Tremble of Love: A Novel of the Baal Shem Tov will be available for purchase and signing. If you have already purchased the book, please feel free to bring your copy for signing!
Please join Ani in celebrating The Tremble of Love!
Writer's Voice: Francesca Rheannon Interviews Ani
December 2016
From the Writer's Voice website:
"Writer's Voice …where the conversation goes deeper. We talk to writers of all genres about matters that move us and make us think.
The program features interviews and readings, as well as reviews, with authors such as Louise Erdrich, James Risen, Ursula K. LeGuin, Russell Banks, poet Richard Wilbur and many more notable writers. Writer's Voice is produced and hosted by Francesca Rheannon, and has been on the air since 2004 with more than 400 shows produced, broadcasting on stations around the United States."
Giving Voice
November 13, 2016
This session is designed to inspire participants— second and third generation children of survivors, and others—to give voice to that which may seem unspeakable. Bring a notebook and pen. anituzman.com
The Arnold and Esther Tuzman Holocaust Memorial Teach-In, Gratz College 7605 Old York Road, Melrose Park, PA 19027
215-635- 7300 • www.gratz.edu
Yom Kippur High Holiday Services, Brandeis University
October 12, 2016
Ani is deeply honored to have been invited by Rabbi Albert Axlerad, rabbi emeritus of Brandeis University (Ani's Alma Mater), to offer a Dvar Torah, a Torah commentary, during this year's Yom Kippur services. As her Dvar Torah, Ani will be reading a selection from The Tremble of Love: A Novel of the Baal Shem Tov, highlighting what it is, or can be, to pray with one's whole being. The scene Ani will read takes place in one of the grandest synagogues of its time in the Polish Lithuanian. Yom Kippur, 1736.
Levin Ballroom, Usdan Student Center, Brandeis University, Waltham, MA.
I am writing to say that your reading and talk had a tremendous impact on my students. They wrote movingly about it, and one student's entire reflection was about your impact on her.
– Carol Bailey, Professor, Literature of Diversity Class, University of Massachusetts
Dear Ani,
I wanted to thank you again for presenting "Giving Voice" at the Holocaust Teach-In and share just a few comments from the teacher evaluations: "Extremely valuable." "A good presenter." "Very inspirational."
So glad you could share your passion and expertise with the group. It is always a pleasure working with you.
– Mindy Blechman, Coordinator, Holocaust and Genocide Studies, Gratz College
I really enjoyed your workshop at the 5 College Women's Study Center. You have such wonderful, inspiring energy! I loved reconnecting with writing and journaling. Your workshop was truly a gift.
– Jaime Michaels
I realize that you put your whole self into whatever you offer…I want to learn to write from the heart the way you do.
– Frances Delahanty, Life Coach at Exquisite Life Coaching
When I joined a writing group led by Ani Tuzman, I hadn't done any "creative writing" in decades! The stimulation and support I've experienced from my sister writers, and from Ani — who models a respectful, positive and always helpful style — has been deeply inspiring. I'm surprised, moved and excited by the writing coming out of me because of this skillful guidance and loving support.
– Carol Drexler, Psychotherapist
HARVESTING LOVE Blog:
Finding Love in Unexpected (& Expected) Places
Join Ani's Inside Circle of Readers
Download Chapter 1 Now!  Be first to get the audio of Chapter 1, receive behind-the-scenes peeks, and know where Ani will be reading.  Let's stay connected.