Where To Find
The Tremble of Love:
A Novel of the Baal Shem Tov
by Ani Tuzman
Available in hardcover, paperback, eBook and Audiobook.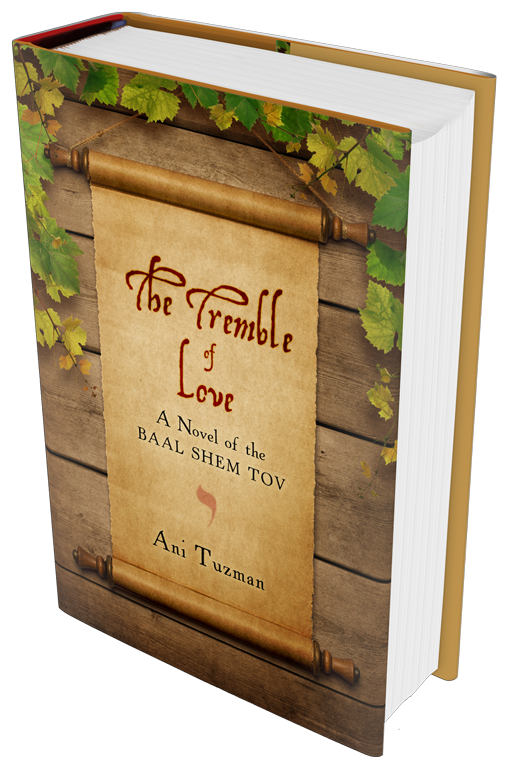 BRICK AND MORTAR BOOKSELLERS
Local booksellers will be able to special order the novel.
Please ask your favorite local bookstore to consider stocking the book.
LIBRARIES
Librarians can easily find all editions in standard catalogs.
Please ask your local library to consider acquiring The Tremble of Love.
BUY DIRECTLY FROM ANI
For bulk orders (12 or more copies ordered at one time),
I can arrange to have books shipped at a discounted price.
Contact Ani for more information.
HAVE YOUR BOOK INSCRIBED
I am looking forward to meeting readers and signing books in person.
If you've purchased a book and would like me to inscribe it to you
or to someone else, you can request a personalized bookplate here.
Behind the Scenes: The Writing Journey
The writing of this novel has been a long journey that isn't ending …  Read more
Join Ani's Inside Circle of Readers
Download Chapter 1 Now!  Be first to get the audio of Chapter 1, receive behind-the-scenes peeks, and know where Ani will be reading.  Let's stay connected.